Here's the ultimate guide to the best hair products for men to get in 2019. We're covering the best styling products for most guys as well as all products for all kinds of hair types including thick, thinning, fine, curly, wavy, gray and long. There are also hair regrowth products, hair thickening products and hair color options.
In addition to these recommendations, here are some product buying tips to keep in mind:
While all of these product recommendations are based on good to great reviews, there are plenty of other solid products out there. Look for the type of product that works for your hair.
Don't be afraid of women's products. Hair is hair.
Barber recommendations are always helpful but keep in mind that shops will be affiliated with or sponsored by one or two brands. Again, keep in mind the type of product.
Some of these products are expensive. If you are new to styling hair, you may want to start off with cheaper drugstore brands. For pricier options, minimize risk by buying products from companies that offer guarantees or retailers that accept returns.
Beware of fake products on Amazon. The comments will let you know what sellers to trust and who to stay away from.
And a tip about how to use styling products. Most pomades can be applied to damp or dry hair. Dry hair always gives a stronger hold because water slightly dilutes the product. This also allows for layering of products.
Best Hair Growth Products For Men
For a more in depth look at the best hair growth products for men, check out here's how to stop hair loss.
Rogaine 5% Minoxidil Foam – The most popular hair growth treatment for men comes in an easy to apply foam. Up to 25% can be regrown after 60-12o days of twice daily use.
Kirkland Minoxidil 5% Topical Hair Regrowth Treatment – This cheaper hair regrowth treatment available from Costco and Amazon actually gets a higher rating than Rogaine. It comes with a dropper and needs to be applied twice a day. Like most hair regrowth products, it is most effective for men with low to moderate hair loss.
Lipogaine Big 5 Hair Rejuvenating Shampoo – A more natural alternative to Rogaine, Lipogaine uses saw palmetto to block DHT, caffeine to stimulate hair growth, biotin to decrease hair breakage and increase elasticity, argan oil for vitamin E and castor oil for omega-3 fatty acids and antibacterial properties. The result is thicker, fuller hair for most users.
Nizoral – While this is an anti-dandruff shampoo, the active ingredient ketoconazole has also been shown to reduce hair loss.
Propidren DHT Blocker and Hair Growth Supplement – While there is no evidence that hair loss supplements work, the reviews for this product are impossible to ignore. Propidren gets 4.7 out of 5 stars on Amazon and provides a 100% money back guarantee. Combine with a topical product for even better results.
Best Hair Styling Products For Men
Axe Messy Look Flexible Hair Paste – This popular and highly rated paste features medium hold and natural finish that gives both flexibility and staying power. It works best for short to medium length hair. Some guys don't love the smell but it is light and fades away quickly. Use it for messy, textured styles or neat, combed looks.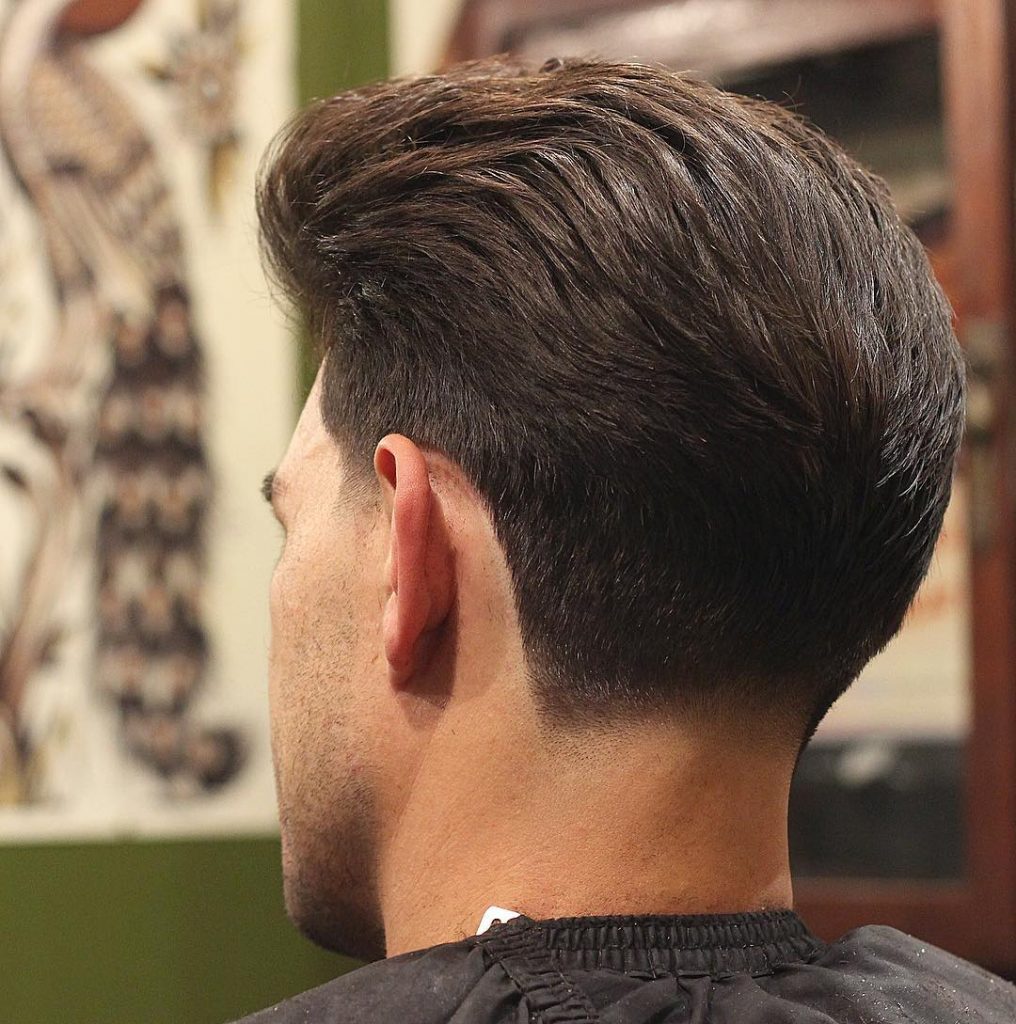 Smooth Viking Styling Clay – Clay products are popular because they provide a matte finish, absorb oil and add texture, which is one of this year's defining men's hair trends. Clay works by clinging to the strands and holding them together. This technique also adds thickness and texturizes